President Donald Trump's executive order to deny refugees and immigrants from entering the United States sent shockwaves around the country and sparked protest from Muslim and Non-Muslim American citizens. Over the weekend, protest erupted in various locations around the country including several rallies in large airports in New York, Denver, Los Angeles, Chicago, and San Francisco.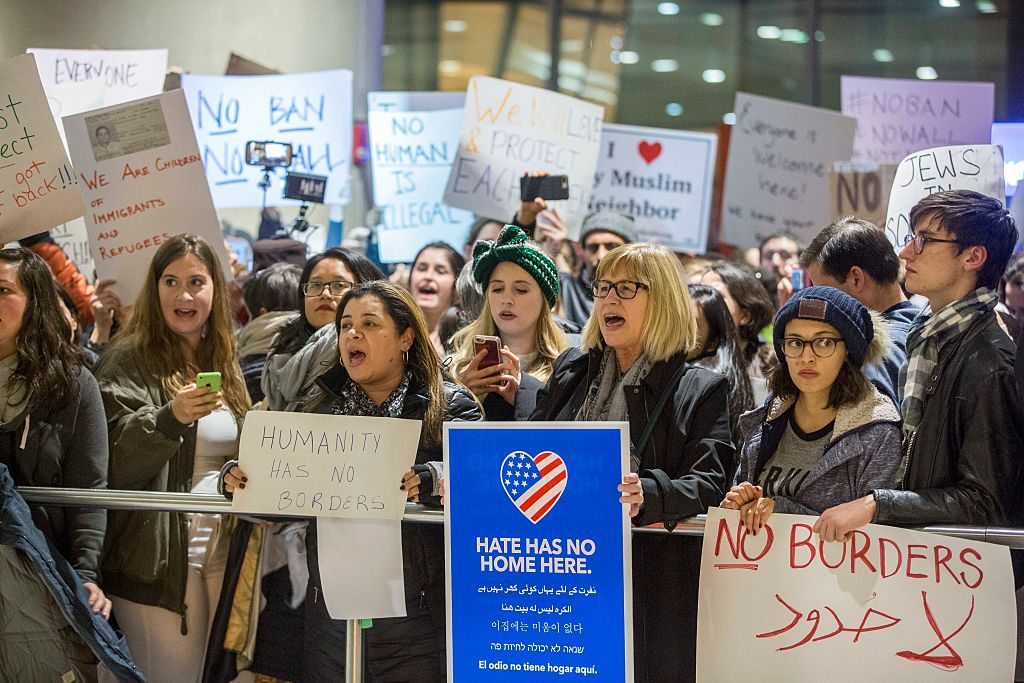 Trump's recently signed executive order has outright denied entry for anyone coming from seven Muslim-majority countries in the next 90 days. The countries affected are Iran, Iraq, Libya, Somalia, Syria, Sudan, and Yemen. According to the 2013 World Bank Census data, this would affect more than 134 million people living in those countries.
The executive order is of course a big issue for those who have already acquired a valid visa,  for those who are in transit, and  for those who have already landed in the country just before the order was put in place. Fortunately, a federal judge has issued a ruling that grants emergency stay for those who are in limbo. Over the weekend, reports have revealed that the Department of Homeland Security has managed to flag down over 100 travelers from different airports across the country. 173 people have also been stopped from boarding flights headed to the United States.
As stipulated in Trump's orders, those who are already legal permanent residents and holders of special visas are being allowed entry into the country, but only after their undergo a full background check and an extensive interview process.
So far, 81 people have made it through the entire process and have been allowed to enter the United States. There is still of course a lot of legal turmoil to sift through as those who have been denied entry, even those with green cards, are now taking legal action. Meanwhile, more than a thousand people have gathered at the John F. Kennedy International Airport in New York to denounce Trump's move.