Ever since the tragic mass shooting in Las Vegas, where the shooter used a bump stock-equipped rifle to kill 58 people, the particular accessory has been under scrutiny. Now, President Donald Trump has announced that he will be banning the buying and selling of the gun accessory to finally end the debate.
For those that are not familiar with the accessory, a bump stock basically allows a semi-automatic weapon to fire rounds in quick succession, which essentially transforms it into an automatic firearm. President Trump made the announcement on Friday, just days before the planned "March for Our Lives" protest in Washington DC, which is being organized by the survivors of the tragic school shooting in Parkland, Florida.
Trump also mentioned the planned ban on social media, which included him outright blaming its proliferation on the Obama administration. Trump revealed that he has mandated the Department of Justice to issue the rule of banning the sale of bump stocks and any other device that turns weapons into machine guns.
Attorney General Jeff Sessions later announced that the Justice Department will still need a bit of time to properly define the terms set out by the President of United States. The definition of a "machine gun" under federal law would apparently have to be properly updated.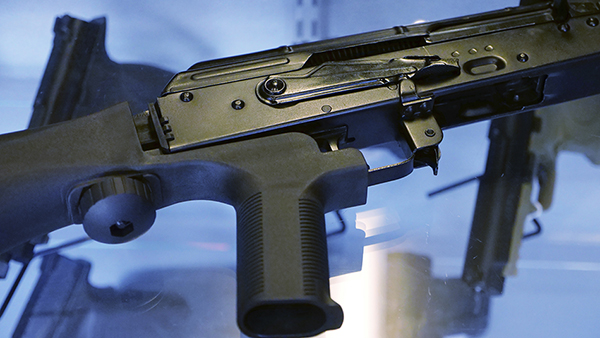 During a Medal of Valor event at the White House, Trump previously echoed his sentiments that mentioned that new regulations surrounding bump stocks and other accessories will be passed and that he wants these to be finalized as soon as possible. Currently, the public only has 90 days to comment on the new rules that will be passed, which will include the prohibition and the destruction of bump stocks and other devices.
The process of outright banning the accessory has actually been in the works for quite some time now. The Bureau of Alcohol, Tobacco, Firearms, and Explosives had previously received thousands of letters from the public asking it to immediately enact regulations that would prevent the use and sale of bump stocks and similar accessories.