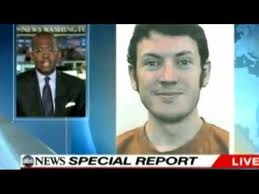 Colorado – the Aurora, Colorado, theater massacre also coined as the "Batman Movie Massacre" was a devastating wake up call for better firearm background checks. Less than a day ago, a then unknown gunman, dressed in black and wearing a helmet, body armour and a gas mask, killed 12 people inside an Aurora movie theater. The gunman in the incident was able to purchase two pistols, a shotgun, and a semi-automatic rifle, while avoiding federal criminal background check requirements and took advantage of the states lenient gun legislations.
Police responded quickly and the gunman, James Holmes, 24, was arrested without significant incident, and when authorities searched his nearby apartment, they found that it was heavily booby-trapped with trip wires and explosives. "It clearly looks like a deranged individual. He had his hair painted red, he said he was 'The Joker,' obviously the enemy of Batman," New York Police Commissioner Ray Kelly said Friday at a press conference.
After the horrific shooting incident, authorities were able to recover a Glock G22 and a Glock G23, both .40-caliber pistols, the Remington 870 shotgun and the Smith & Wesson semiautomatic rifle, the federal official said. The shooter used the shotgun, rifle and one of the Glocks in the shootings. In Colorado, there are no specific rules that would prohibit those guns from being owned, said Robert Brown, the agent in charge of background checks at the state Bureau of Investigation.
12 victims who died in the Colorado movie shooting as identified by the Arapahoe County coroner:
Jessica Ghawi, 24
Veronica Moser, 6
Matt McQuinn, 27
Alex Sullivan, 27
Micayla Medek, 23
John Larimer, 27
Jesse Childress, 29
Gordon W. Cowden, 51
Jonathan T. Blunk, 26
Rebecca Ann Wingo, 32
Alexander C. Teves, 24
Alexander J. Boik, 18
The incident has renewed new debates over current gun laws, with a call for stricter federal checks as a constant issue in the state ever since the columbine massacre more than 13 years ago, where students Eric Harris and Dylan Klebold went on a rampage and killed 12 students including a teacher. They were armed with guns, pipe bombs, Molotov cocktails, and had propane bombs set up around the school. It was later discovered that they obtained three of their weapons from an 18-year-old acquaintance at a gun show, where their friend was not subjected to any background checks. Also including the most recent shooting in 2011 in Tucson, Ariz., in which six people were killed and 14 wounded, including Democratic U.S. Rep. Gabrielle Giffords.