Uber and Lyft Drivers Get Free Background Checks and $25 Gas Card in San Antonio

San Antonio, Texas – Ride share drivers for companies such as Uber and Lyft are now being given additional incentives to comply with criminal background checks that were made optional late last year. To entice drivers to undergo fingerprint checks, the city has launched a new program that gives drivers a free $25 gas card should they submit themselves to the check voluntarily.
City officials held a big kickoff party for the $30,000 program earlier in the week, where it was emphasized that the program would benefit both the drivers and the customers who use the service. It was also stressed during the party that drivers will only be showing their future costumers how important safety is to them if they comply with the additional fingerprint check.
Aside from the $25 gas cards, San Antonio officials have also announced that they will be covering the cost of the fingerprint background checks for rideshare app drivers. Despite the numerous incentives, only a small fraction of the active drivers within the city have complied.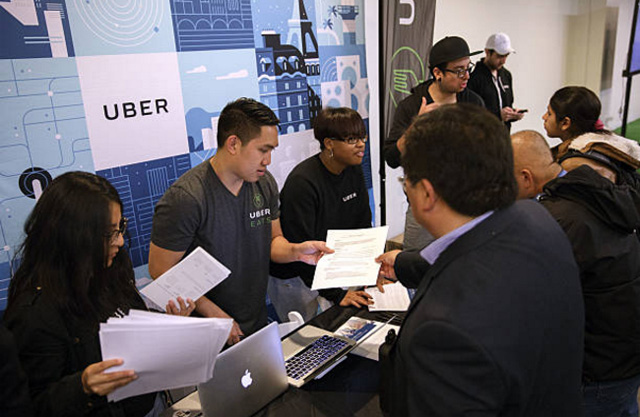 The message is a far cry from the city's stance not more than three months ago, when it voted driver background checks for ride share apps to be optional. Several rideshare companies, such as Lyft and Uber, do run their own background checks on applicants to their program. However, the checks do not include fingerprint background checks that are mandatory for bus and taxi drivers.
Ever since the issue was raised, rideshare apps have refused to make more stringent background checks mandatory for their drivers. Several cities nationwide have buckled under the pressure and have mostly given in to the demands of the different companies. Majority of officials in different cities  fear that forcing out these services would only mean the loss of additional jobs and tourism for their respective areas.
"When the rideshare companies threatened to leave San Antonio, we worked with the community to craft an innovative solution that satisfied all parties," a city official had mentioned in a recent press release.