26 killed in Texas church shooting, suspect later found dead

Sutherland Springs, Texas – A lone gunman opened fire inside a church during service in a small town in Texas killing at least 26 people and injuring 20 others. The gunman was later identified as 26-year old Devin Patrick Kelley, a former member of the US Air Force. Kelley had severed at Holloman Air Force Base in New Mexico since 2010 until he was dishonorably discharged in 2014. The motive for the horrific shooting has not yet been identified.
How it happened
Kelley was described by witnesses as a young white male, who was dressed in "tactical" gear and a ballistic vest while also being armed with a Ruger AR-556 rifle. The gunman was first spotted within the premises of a gasoline station across the church in Sutherland Springs at around 11:20 a.m. on Sunday. The suspect then crossed the street, exited his vehicle, and opened fire as he entered the church. The victims ranged in age from 5 to 72 years old and even included the First Baptist Church pastor's 14-year old daughter. As of this writing, the names of the victims have not yet been made public, but the victim's next of kin will be notified once everyone has been identified.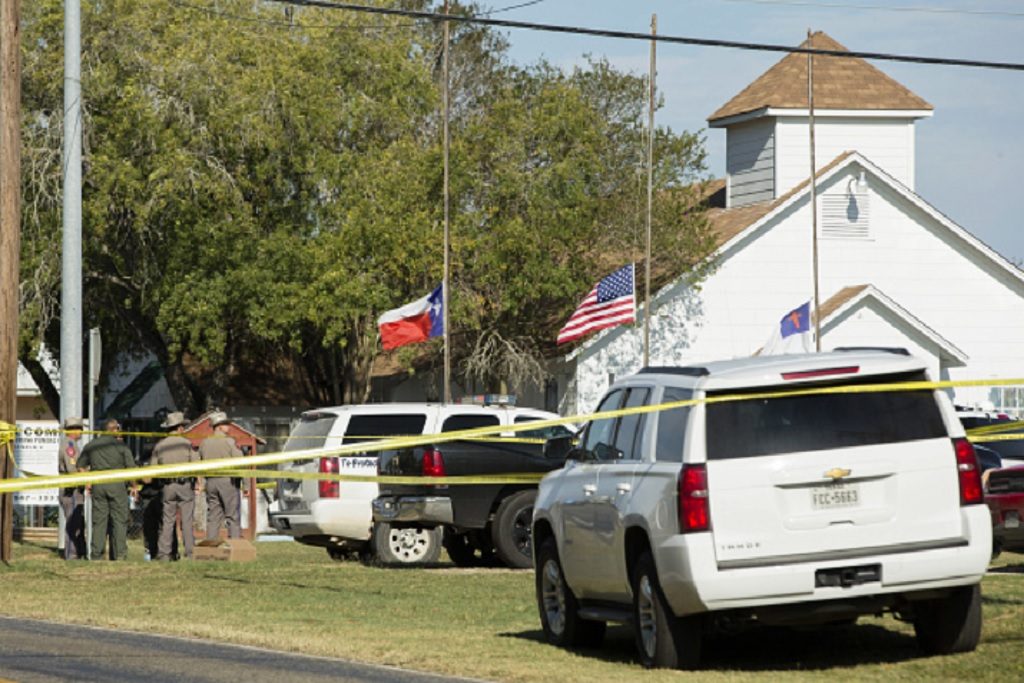 Firefight
Shortly after the suspect had left the church, a local resident immediately responded and engaged Kelley in a firefight. The resident, armed with his own rifle, exchanged several shots with the gunman. Law enforcement officials later joined in. Officials later found the suspect dead inside his vehicle, which reportedly resulted from several gunshot wounds. It has not yet been clarified if the fatal shot was self-inflicted or the result of the exchange with the local resident.
History of violence
According to Air Force spokeswoman Ann Stefanek, Kelley was court-martialed in 2012 after having been charged with assaulting his wife and his child. Kelley then spent a year in prison, which also resulted in his dishonorable discharge from the service and his rank reduced. Despite his violent past, Kelley was still able to legally purchase the Ruger AR-556 from an Academy Sports & Outdoors store in San Antonio.